Email marketing is a valuable tool for organizations of all sizes because it allows them to reach a large audience, communicate with consumers and increase sales and revenue. For this reason, and many others, it's important to maintain a good reputation, avoid unethical practices like spamming, and always look out for the customer's best interests. For example, have you ever wondered what happens if the customer wants to unsubscribe from your service or your promotional list? Yes, this is where Unsubscribe Link comes into practice.
In these situations, it's key that the recipient obtains an Unsubscribe link along with each promotional email. If you don't know what it's, you don't have to worry because, in this post, we will tell you in-depth what it is, what its importance is and how to add unsubscribe link to email, and much more.
What is the Unsubscribe Link?
Unsubscribe links are hyperlinks in emails or newsletters that allow recipients to avoid receiving future communications from the sender.
They're an important aspect of email marketing best practices, as they give recipients control over their email preferences and help the sender limit the number of spam complaints.
When a recipient clicks on the unsubscribe link, they're often directed to a landing page where they can confirm their choice to unsubscribe or change their email preferences. It allows the recipient to adjust their email subscriptions and unsubscribe from a particular sender without labeling the emails as spam.
The Unsubscribe link in the email should be easy to identify and click on. To attract attention, it's often placed at the bottom of the email and may have a different design than other links.
While the Unsubscribe link is a useful tool for managing email subscriptions, it does not replace the designation of unwanted communications as spam.
When receiving unsolicited e-mails or e-mails from senders, you did not authorize to contact, classifying the e-mails as spam can help your e-mail service provider identify and block future unwanted communications.
Is it Illegal Not to Include the Unsubscribe Link?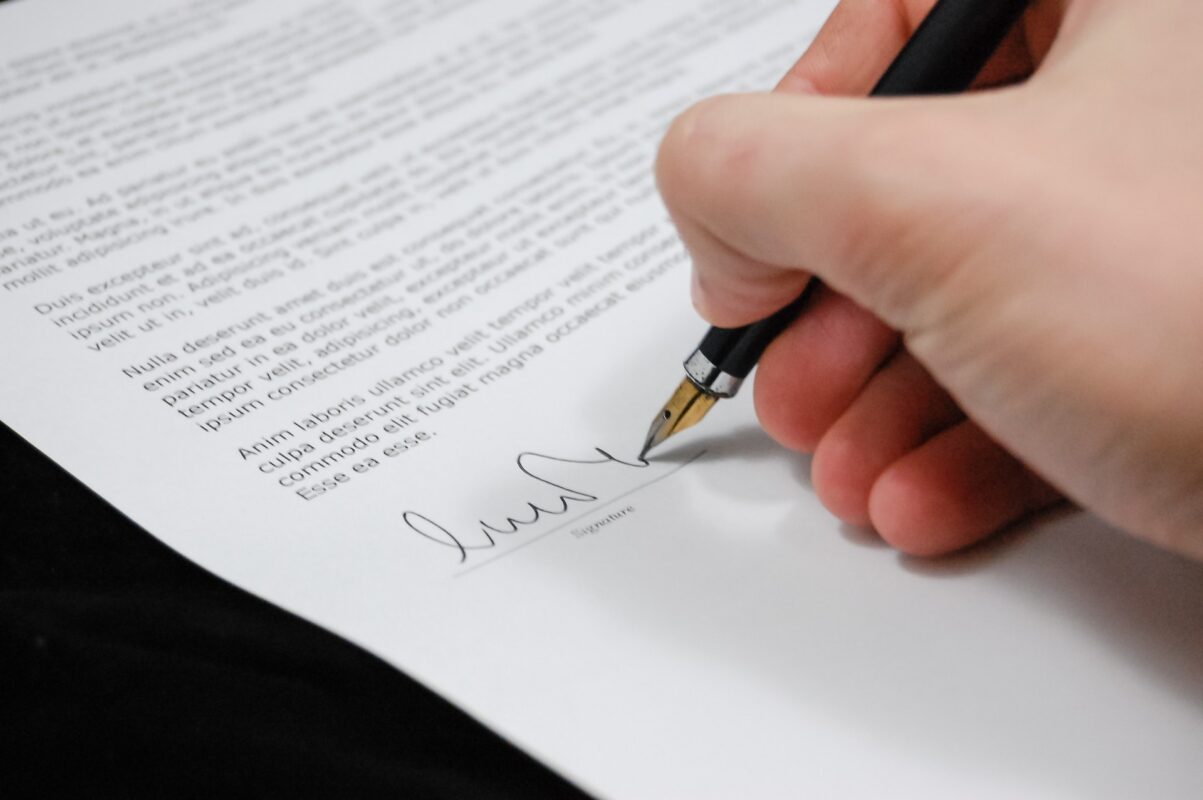 It's a legal obligation in several countries, including the United States, Canada, and the European Union, to provide an unsubscribe link in commercial e-mails.
The CAN-SPAM Law, for example, requires commercial communications to have a visible and functional unsubscribe link. Not including an unsubscribe link in commercial e-mails can have legal ramifications, such as fines and other penalties.
The sender must honor opt-out requests within 10 business days and may not charge a fee or require the recipient to provide personal information other than an e-mail address to opt out.
Similarly, the General Data Protection Regulation (GDPR) in the European Union requires companies to seek explicit agreement from consumers before sending marketing e-mails and to provide a simple and obvious mechanism to unsubscribe at any time.
Although there's no explicit rule limiting the Unsubscribe rate (more on this metric later) allowed, companies should strive to keep these rates as low as possible to avoid violating regulations and ensure that your email marketing efforts effectively engage your subscribers.
What Happens if I Don't Include the Unsubscribe Link in my Emails?
If you don't provide an Unsubscribe link in commercial emails, you may be in violation of your country's anti-spam laws. Several nations require commercial emails to have a visible and functional unsubscribe function.
You may face legal consequences if you violate anti-spam legislation, such as fines and other penalties. In addition, failure to provide an unsubscribe link may damage the sender's reputation since recipients may designate the e-mail as spam or report it to their e-mail service provider.
As a result, subsequent e-mails may be automatically sent to spam folders or banned by e-mail service providers.
The GDPR has set the bar and has become a mandatory requirement for all companies with contacts in the EU since it came into force in May 2018. Failure to comply with this rule can result in fines of up to €20 million or 4% of annual worldwide revenues, whichever is higher.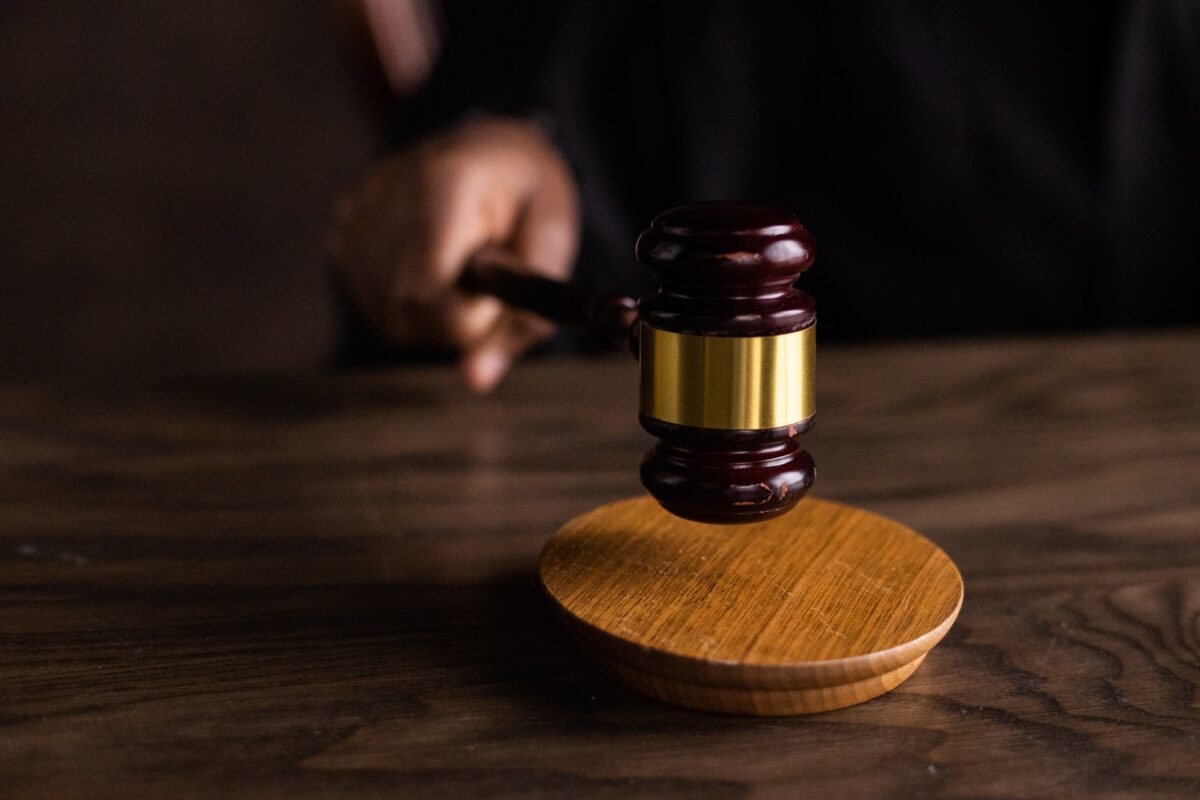 This also applies to Email Marketing initiatives. When a contact wants to be removed from a list, they exercise their data subject rights. It's your responsibility as a data controller to delete such information. Consent cannot be obtained once and then forgotten under the GDPR.
To comply with anti-spam legislation, it's essential to provide an Unsubscribe link in all commercial communications. You can increase the probability that your messages will be well received and avoid legal or reputational difficulties.
Why Should I Include the Unsubscribe Link in my Email Marketing Campaign?
It's critical to have an unsubscribe link in your email marketing campaign for several reasons:
Improved interaction with interested recipients: If someone is no longer interested in your emails, there's a small chance that they'll interact with your material or perform the activities you want them to perform. You can target your email marketing efforts to the readers who are most likely to interact with your material and take the actions you want them to take.
Compliance with anti-spam laws: As mentioned previously, several countries, including the United States, Canada, and the European Union, require by law that commercial e-mails contain an unsubscribe link. By offering an Unsubscribe link, you comply with anti-spam regulations and protect your business from possible legal implications.
Increased email deliverability: If recipients mark their e-mails as spam or ignore them, future e-mails may be sent to spam folders or banned by e-mail service providers. Giving recipients the ability to unsubscribe via a link increases the probability that subsequent emails will be sent to the intended recipients.
Respect for the recipients' preferences: Having an Unsubscribe link in your email marketing campaign shows that you value your recipients' preferences. If someone no longer wishes to receive your emails, they can quickly unsubscribe by clicking on the unsubscribe link rather than classifying them as spam or ignoring them.
Benefits of Including the Unsubscribe Link in E-mails
Adding an Unsubscribe link in your emails can help your email marketing efforts in several ways. These are some of the benefits it brings:
Better audience segmentation: By allowing recipients to unsubscribe via a link, you can discover which subscribers are no longer interested in your material. This will allow you to segment your email list and target future emails to the interests of your most engaged subscribers.
Avoid customer dissatisfaction: Many users subscribe to newsletters from your business or service just to find out what you offer. If they're not interested, they'll actually seek to unsubscribe from this newsletter, and if you want to avoid their dissatisfaction, the best thing to do is to provide an Unsubscribe link.
Receive valuable feedback: When you send a confirmation email informing customers that they have unsubscribed from your mailing list, you can take this opportunity to learn more about their choice to unsubscribe. Perhaps you could suggest another newsletter that might be of interest to them.
What Is the Unsubscribe Rate?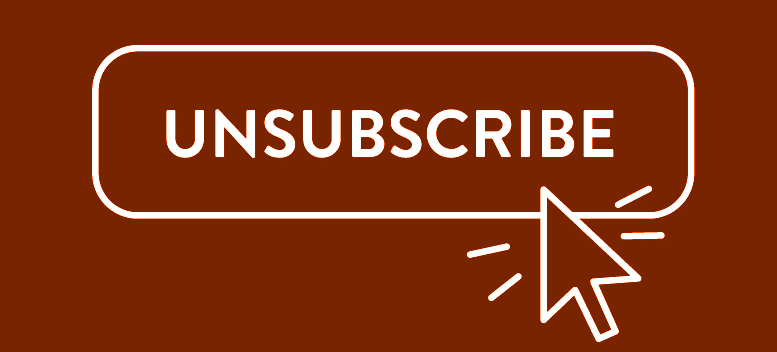 In email marketing, the Unsubscribe rate is the percentage of recipients who opted out of receiving future emails from your campaign after receiving a particular email.
The unsubscribe rate is affected by various factors, including the quality of your email content, the frequency of your email campaigns, and the relevance of your material to your subscribers.
A higher unsubscribe rate often means recipients are no longer interested in your material, your e-mail campaigns are too frequent or not targeted enough, or the content you provide is not worthwhile or relevant to your subscribers.
A low unsubscribe rate is generally considered a positive indicator that your email marketing efforts are engaging and relevant to subscribers.
What Unsubscribe Rate is Good for Our Campaign?
What makes an Unsubscribe rate "good", on the other hand, varies by business and the type of email campaign you are running. In general, an unsubscribe rate of less than 0.5% is considered acceptable; however, it's critical to evaluate your Unsubscribe rate frequently and make modifications to the campaign as needed to increase the overall effectiveness and engagement of your email marketing activities.
How Is the Unsubscribe Rate Calculated?

The unsubscribe rate is calculated with the following formula: Unsubscribe rate = (Total # of Unsubscribes / Total # of delivered emails) x 100. In other words, if we send 100 emails and receive 5 unsubscribes, we will have an Unsubscribe rate of 5%.
Is it Important to Know the Unsubscribe Rate of our Campaign?
Absolutely, understanding your Unsubscribe rate is useful for several reasons. One of them, for example, is to help you know in depth the level of engagement of the audience you are targeting or which is part of your mailing lists; If your Unsubscribe rate is high, it may suggest that your subscribers don't consider your material worthwhile or relevant.
In addition, it can help you identify potential problems with your email marketing: an unexpected increase in unsubscribes may indicate a problem with your marketing. For example, if you've modified the structure or content of your emails and have experienced a significant increase in unsubscribes, this may suggest that your subscribers have not liked the new changes.
How to Add an Unsubscribe Link?
Before knowing how to add the Unsubscribe Link with different methods and platforms, you should follow some key steps to ensure the proper functioning of this link:
Select a location for the Unsubscribe link: The link should be easily accessible and visible. The bottom of the email, usually in the footer area, is a popular position.
Create and customize the Unsubscribe link: You can change the text leading to the unsubscribe page. You can, for example, use "Unsubscribe" or "Opt-out" as link text. Then, you must create a hyperlink to add to your page or post.
Create an unsubscribe page: The Unsubscribe link should take the recipient to a web page where they can simply unsubscribe from the email list. The website should clearly state that the recipient will be removed from future mailing lists.
Check if the unsubscribe procedure is automated: The procedure for removing the subscriber from your email list should be automatic each time he clicks on the unsubscribe link.
Try the unsubscribe procedure: It's essential to test the unsubscribe procedure to confirm that it works correctly. You can test this by sending yourself a test email and clicking the unsubscribe link to ensure it works correctly.
Insert with the Link Tool
Go to the "Content" section of the Campaign Builder.
Click on "Edit Design".
Include a content block or click on an existing one.
Type the text that will be part of the Unsubscribe link, for example, "Unsubscribe me".
Click on the link icon
Type the merge *|UNSUB|* in the field "Web Adress (URL)".
Click on "Insert".
Save changes and close the editor.
Insert in the Source Code
Enter the "Content" section of Campaign Builder.
Click on "Edit Design".
Click on any block to edit it.
Then, click on the source icon, usually styled with two arrows, something like "< >".
Add this code where you want the Unsubscribe link to appear:
<a href="*|UNSUB|*"> Cancel my subscription</a>
Click on the source icon again.
Save changes and close the editor
Insert in Custom Code
In case you want to add the same code used previously in a campaign template made with a custom code, the steps are the same, including this code:
<a href="*|UNSUB|*"> Cancel my subscription </a>
Insert in a Plain Text Campaign
If you've made a marketing campaign without any formatting, you must include the merge tag as normal text; it'll then be automatically replaced by the Unsubscribe link you've made by default. The tag to be included will be the following:
Cancel my subscription: *|UNSUB|*
Conclusion
As you may have seen throughout this post, including an Unsubscribe link in your email marketing campaign, as well as on your website, can be a great way to get the most out of your email marketing campaign, it's really important not only to improve engagement with your subscribers and customers in general but also to comply with your country's regulations.
Remember that the privacy and digital rights of Internet users are very much taken into account by the main regulatory bodies, such as the GDPR of the European Union and others from the United States and Canada, for example.
It's also very easy to add to your emails, so there's no excuse for you not to include the Unsubscribe link in your email marketing campaign.
Frequently Asked Questions
Is it mandatory to have an unsubscribe link in every marketing email I send?
In many jurisdictions, including the United States and the EU, regulations such as the CAN-SPAM Act and GDPR require you to provide recipients with the option to unsubscribe from your emails.
How does including an unsubscribe link affect my email deliverability and sender reputation?
Including an unsubscribe link positively impacts your sender reputation and email deliverability. It reduces the chances of recipients marking your emails as spam, which can harm your reputation with email service providers and affect your ability to reach inboxes.
What's the best placement for an unsubscribe link within an email?
The unsubscribe link is typically placed near the top or bottom of your email, where it's easily visible to recipients. Placing it in a prominent location, such as the footer, ensures that recipients can quickly find and use it if they choose to unsubscribe.
Is it safe to click unsubscribe links?
Yes, it's generally safe to click unsubscribe links in legitimate emails. Reputable senders follow email marketing regulations and provide secure unsubscribe mechanisms.